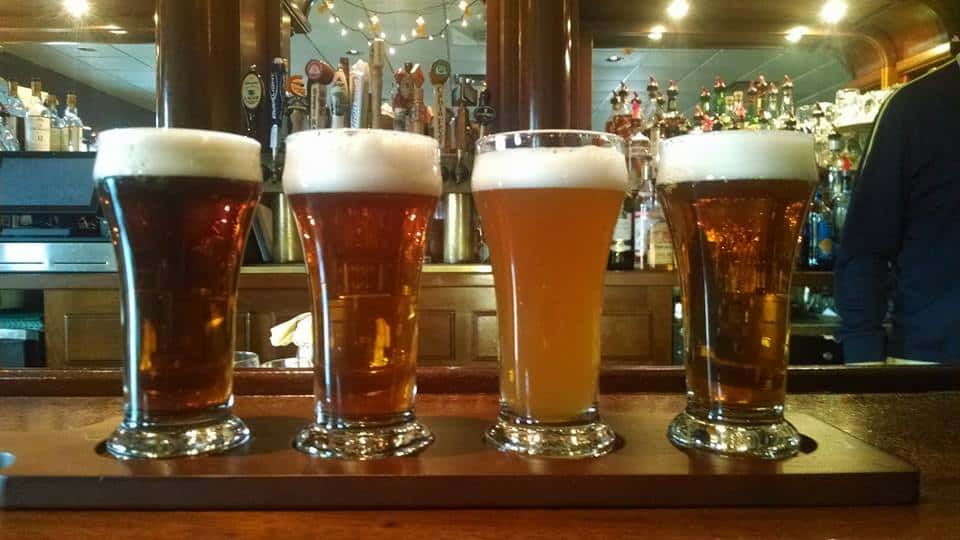 Twohey's Tavern
The area's coziest lounge provides a gorgeous fireplace creating a relaxing atmosphere, enhanced by our overstuffed chairs and love seats. Whether you want to sit back and watch the ball game or be more intimate by the fireplace, our lounge's size allows both to happen. You can enjoy our full dinner menu including specials. Stop in for an appetizer and a drink or enjoy Sunday-Thursday burgers and lounge sandwiches. We offer a 12-tap selection of beer, as well as several margarita and martini specials that accompany our full bar. Our extensive cordial list features many fine cordials and scotches. If you want something lighter, our lounge is a great place to sit back and enjoy one of our homemade desserts and International coffees. Every Friday and Saturday night we offer live acoustical entertainment. A great place to meet up with friends and enjoy the night!!

Click here to keep up to date on all of our upcoming events!

Come sit, relax, stay warm by the fireplace and enjoy our nice cozy lounge. Sip on one of our large variety of beers or a warm coffee drink. We also offer an assortment of Frozen Drinks, Margaritas, Martinis many and more!!
APPEARING IN OUR LOUNGE:

October

26th - The Glovers

27th - Ryan Hood

November

2nd - Dave Malouin

3rd - Boothill Express

9th - Just Rita

10th- Ryan Hood

16th - Free Range

17th - Gary Girouard

23rd - Black Friday

24th - Dave Gallagher

December

1st - Boothill Express

7th - Dave Malouin

8th - The Glovers

14th - Ryan Hood

15th - Dave Gallagher

21st - Free Range

22nd -

28th - Gary Girouard

29th - The Relics

31st - Dave Malouin